. .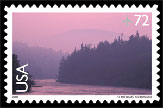 NEW HAMPSHIRE STAMP SHOWS

Current time and temperature in New Hampshire (after reloading this webpage)

Concord

Nashua

Portsmouth
---
Stamp collectors and dealers, please let the stamp show promoter know that you saw the show details on stampshows.com
A Show displayed in italics means that it is a regularly-held Stamp Show (e.g. monthly). Details can be found by clicking on the same named show with the earliest date.
It is advisable to contact the Stamp Show Promoter to check the date(s) and location before going to a Stamp Show, especially if you are traveling any distance. This will help you avoid being inconvenienced due to last minute changes.
---
2023
December 14-16. Las Vegas, NV. Las Vegas Stamp Show Vacation.
---
2024
Spring. Bolton. New England Stamp Expo.
Spring. Hooksett. QPEX 2024, 63rd Annual Stamp Exhibition & Bourse.
Summer. Portsmouth. Portsmouth Area Stamp Show.
---
CAN'T FIND A STAMP SHOW ? Click here
---